How to start a new project on another disk.
Make sure the drive is formatted as "Mac OS Extended" In the find select the drive and "Get Info" (command-I)
Not UFS or Unix or FAT - "Mac OS Extended". More information about file systems on the Apple Knowledge Base
Select New Project from the File menu.
In Mac OS 9, click on the "Desktop" button.
In Mac OS X you enlarge the dialog by clicking on the button on the right with a small triangle in it. Drag the horizontal scroll bar all the way to the left to see the available disks.
For both 9 and X: Select the disk you want and then navigate to the folder where you want the project.
In Panther: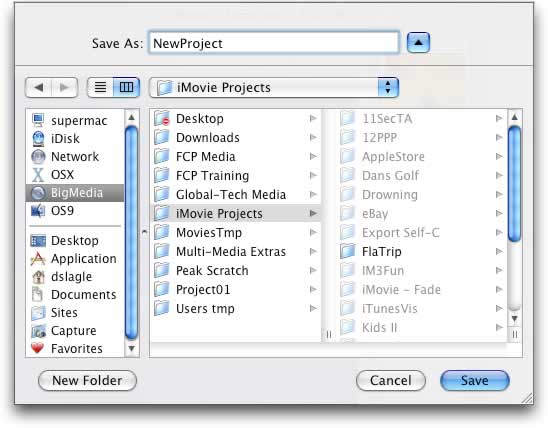 ---