I Want iMovie 2, 3 ,4, 5 or HD Back
First rename iMovie to "iMovie version 3" or something different.
If you have 10.2, iMovie 2 is on the second OS X disk in the Additional Applications package. Just double click to run the installer and it will install iMovie 2. It will not touch later versions of iMovie,
All other versions need to download a program called Pacifist, from here.
Use Pacifist to open the Additional Applications package.
There is no limit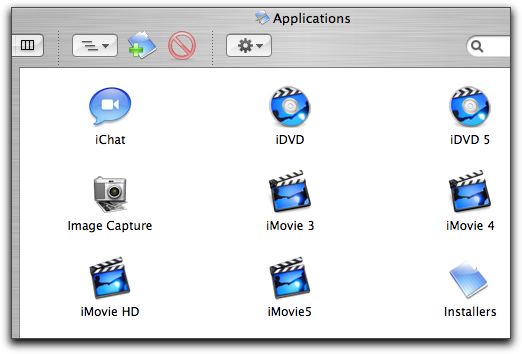 Notes:
If you want to upgrade to the lastest version of the iMovie you restored. Go to your Boot drive -> Library -> Receipts and delete any old upgrades of the version you are restoring .


---