Background:
A 650 MB QuickTime movie will go down to about a 30 to 80 MB .mpg (MPEG-1) file
Toast creates and writes an MPEG-1 file to make a VCD
The quality is a little above a VHS tape
Toast Titanium 5.1.2 update fixed the VCD option for OS X. This option allows you to export straight out of iMovie but does not allow you to make brightness and corrections as described below.
1. Export from iMovie with default "Full Quality" to a QT movie.
2. In QuickTime Pro open the new QT movie and adjust settings to High-Quality.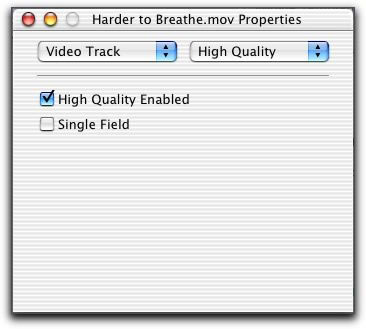 3. You may also want to bump up the brightness by just a tick, it is up to you.
4. Save file
5. Drag to Toast and burn. (This takes a while because the MPEG-1 conversion is done here)
OR
(and this is NOT the suggested method due to Roxio always managing to hose up the plug-in and losing the ability to color correct your movie with QuickTime Pro)

1. If you have installed the Toast QuickTime plug-in correctly. (The file ToastVideoCDSupport.component must be in your /Library/QuickTime directory)
2. In iMovie export "Movie to Toast Video" (this takes a while)
3. Open up toast if it is not open already. Give the filename(s) or drag and drop. You can put in quite a few.
4. Burn!

Tips:

If your VCD does not play on your stand-alone DVD player it may not be the disk, it might be your player. There are compatibility lists available at VCD helper.
I know of one OSX player for VCD's called the VLC media player.
Panther will play VCD's too! Not SVCD's

---